Video Interview – Pita in Paradise | A Crested Butte Classic
ADDED ON September 2, 2013
Video Interview – Pita in Paradise | A Crested Butte Classic
One of my family's favorite restaurants for lunch or dinner – Pitas in Paradise offers a wide variety of great food for the whole family.  The atmosphere is fun, the food is great and Pitas is located in the heart of historic downtown Crested Butte at the corner Elk Avenue and 3rd  (For those who have kids – it is right next to the toy store – Pooh's Corner).  I recently had the opportunity to visit with new owners Drew and Shannon Stichter.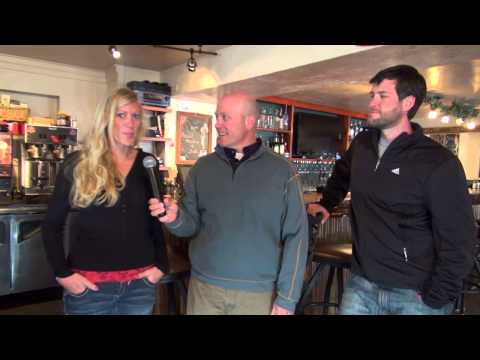 Reasonably priced and friendly service Pitas is a Crested Butte classic.  Some favorites on the Mediterranean menu include rice meals with various Indian-style sauces and toppings, Gyros, Chicken Greek Salad, Thai Bowl, and numerous varieties of hummus with pitas.  They also have a great soup bar and there is a separate menu available from the bar or for happy hours which includes burgers, wings…
Monday evenings are Open Mike night – and illustrate the character of Crested Butte with lots of fun, great talent and a respectful crowd at the bar.
If you are looking for a great lunch, casual dinner, a place to watch the game, or a relaxing drink with friends or family – Pitas in Paradise is a great Crested Butte option.
Pitas in Paradise 212 Elk Avenue (corner of Elk & 3rd), Crested Butte, CO 81224, (970) 349-0897
Pitas in Paradise Facebook Page
For information on the Crested Butte Real Estate Market, call Chris Kopf, Previews® Property Specialist, Coldwell Banker Bighorn Realty, 970-209-5405 or chriskopf@bighornrealty.com, http://www.chriskopf.com or Contact Chris.
Other things you can do...
Comments are closed.